Practical support to create a calm, organised and inviting home
Professional home organiser
& declutter service
Tunbridge Wells, Sevenoaks, surrounding villages and Online.
Helping create more space in your home and more time for you and your family. My clients see a difference in their houses, making their homes more as they want, and ultimately freeing up time to get on with living their lives. Removing any overwhelm, motivation, practical help and design solutions to make the most of any space. That is where I can help.
"Absolutely brilliant. The motivation I needed to get my post covid house in check." K.W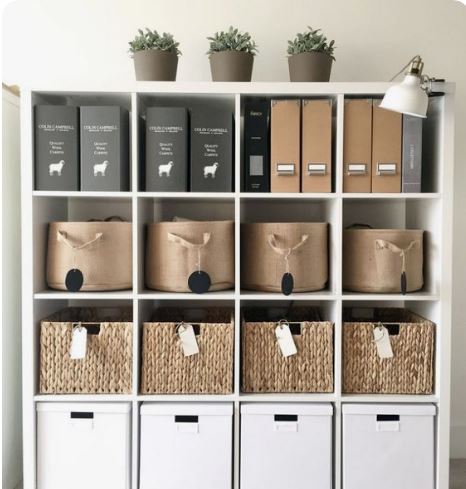 Why?
Your home matters
It's draining on your time, emotions, money and energy living in a home which is not working for you as it is. As a home organiser I see first hand how this effects my clients.
Improve your mental health – make your home as you want it, with space and air
Aid concentration – create a work-friendly home for all
Reduce stress – don't look at clutter filling your home and things in disarray
Save time – looking for things
Save & make money – on costly storage units & selling items
How it works
Hello, I'm Imogen Murphy
If you want support to create as much space as possible in your home, then give me a call.
To help explore with you what you no longer need and straight forward suggestions to keep things organised as you want long term, ring me to find out more.
Contact me
We talk through what you want
We agree how many hours you need & cost
If you are happy, we book a virtual or home session in the diary
We work together to clear and organise the space
Services
Home organiser to help you create space in your kitchen, wardrobe, toy room, garage, attic or your entire house.

Online & home support with:
Wardrobe declutter service
Create Work Zones for all
Support organising family life
Maximise your home sale value
Move home with less
Get organised in a new home
Downsizing to a smaller home
Clearing a loved one's home
Create home for your new baby
Rediscovering space when children move out
Removal & selling service
Specialist valuation service
As a proudly Environmentally friendly company we work with you to re-home, recycle or donate to charity to reduce landfill waste.
The Little Organising Company donates monthly to Crisis UK charity, as everyone should have access to a safe, calm and creative home.
X
Call me for a FREE no obligation chat so I can understand what you are looking for.
x
x